A Pillar in the Legal Community
Backed by 27+ Years of Proven Experience
We've successfully handled hundreds of court trials in Rancho Cucamonga, Victorville, San Bernardino County, Riverside, and Los Angeles County.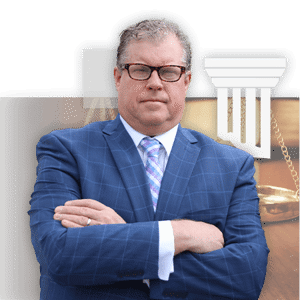 Rancho Cucamonga Criminal Defense Attorney
Trial-Tested Criminal Attorney Serving Rancho Cucamonga, Victorville, San Bernardino County, Riverside, and Los Angeles County
When you have everything on the line, including your reputation, liberty, and future, you can rely on the Law Offices of Brian E. Skibby for dedicated, trial-tested defense that gets results. No criminal charge is too complex or demanding for our Rancho Cucamonga criminal defense attorney to handle. Mr. Skibby works directly with every single client in Rancho Cucamonga, CA, and he is ready to provide the hands-on legal support you need and deserve.
Take a look at the what sets our criminal defense firm apart:
25+ Years of Proven Experience in Criminal Defense
Hands-On, Direct Legal Support for Every Client
Reasonable Rates and Payment Plans Offered
24-Hour Emergency Assistance Available
Free Consultation to Review Your Defense Options
Hundreds of Court Trials Successfully Handled
When Should You Hire a Rancho Cucamonga Criminal Defense Attorney?
When you should hire a criminal defense attorney is very crucial. Preferably, it would be great to have an attorney from the time of the arrest. While this is not practical, it is recommended that you should attempt to speak to an attorney as soon as you are released after your arrest.
Have You Been Arrested in Rancho Cucamonga?
Facing criminal charges can be highly stressful, even daunting. Despite the situation's cause, knowing your rights and the value of legal representation is essential when facing the California criminal court system. Whether you have been wrongfully accused, made a mistake, or are worried about your forthcoming sentence, the right Rancho Cucamonga criminal attorney can make a massive positive difference in the outcome of your criminal case. Additionally, a reliable Rancho Cucamonga criminal defense attorney is your best asset after an arrest for any criminal charge.
Whether you stand accused of a first-time misdemeanor charge or face repeat felony charges, Mr. Skibby is prepared to battle for your every legal right. Moreover, he is committed to providing this high-caliber criminal defense representation at a rate you can afford. Everyone deserves the most vigorous defense possible. Rancho Cucamonga Criminal Defense Attorney Mr. Skibby offers payment plans, as well as a free consultation to review your options and discuss how he can help you. So take the first step in your defense today!
---
Rancho Cucamonga criminal lawyer Skibby offers 24-hour emergency assistance and can visit you, even in jail. Call (909) 695-0095 or request your FREE consultation online today.
---
"He was a godsend in a challenging situation."

- Former Client

"Lucky to have Brian"

- Father of Client

"Without Brian I don't know where I would be right now, he helped me get a second chance at life and for that I am forever grateful."

- Sean
Misdemeanor & Felony Defense
Defending Clients for Over 27+ Years
When Results Matter
See Our Winning Case Results
Assault with a Deadly Weapon Charges Dropped

Attempted Murder Dismissal on All Counts

Burglary Case Dismissed

DMV Hearing Case Won

DMV Hearing Case Won
The Rancho Cucamonga Criminal Attorney You Deserve
Meet Your Rancho Cucamonga Criminal Attorney
Mr. Skibby is highly regarded by local judges, prosecutors, and clients alike in Rancho Cucamonga. Superior Court judges have selected him to handle over a hundred severe and complex criminal and juvenile law cases. He has also garnered the top rating of Superb from Avvo based on a mathematical model that factors in Mr. Skibby's experience, client recommendations, peer reviews, and results.
So when you need reliable defense and solid legal support, you can rely on Mr. Skibby for hands-on service and representation. He serves clients in Rancho Cucamonga, Victorville, Orange, Riverside, and Los Angeles County, California.
Over Two Decades of Experience
Criminal defense attorney Skibby has always worked directly with his clients throughout his career. As a result, your criminal case won't be passed off to people who don't care about you or your future. He established his Rancho Cucamonga law firm to ensure his clients received superior legal representation and remained informed throughout the criminal defense case. By working closely with his clients, he can ensure every possible route to safeguard and promote their best interests.
Top-Rated Defender
In San Bernardino, Riverside, Orange and Los Angeles County
Areas We Serve
Rancho Cucamonga

Victorville

San Bernardino County

Riverside County

Orange County

Los Angeles County
Rancho Cucamonga Office 8300 Utica Avenue, Suite 197
Rancho Cucamonga, CA 91730
Victorville Office 14338 Park Avenue, Suite 3
Victorville, CA 92392
Get Started with a Free Consultation
Call
(909) 695-0095

or Fill out the Form Below to Speak With an Attorney